I am not anti bit, I will teach people either bitless, bit, halter, headcollar and with no tack at liberty. I am passionate about ethical, compassionate horsemanship both non ridden and permissive riding.
I have wide experience of lots of different types of equipment including bitless bridles. Personally I only use and recommend equipment that I have fully road tested and offer an instant precise release of pressure and instantly return to a neutral state. Regarding bitless bridles for me they fall into two groups ones that instantly return to neutral and those that don't. I have found that some designs with straps that cross under the head and some with sliding straps which are then attached to reins can tighten when pressure is applied and have the potential to not release instantly. Which at best makes soft precise cues blurred and at worst tightens round the horses head which has the potential to cause distress. There is significant scientific research that proves that bridles with restrictive tight nosebands cause significant distress to equines. Therefore I urge people to select a bridle be it bitless or with bit that you can have at least 2 fingers between the noseband when fitted. And with a bitless bridle it must return to at least 2 fingers between the noseband on release of pressure.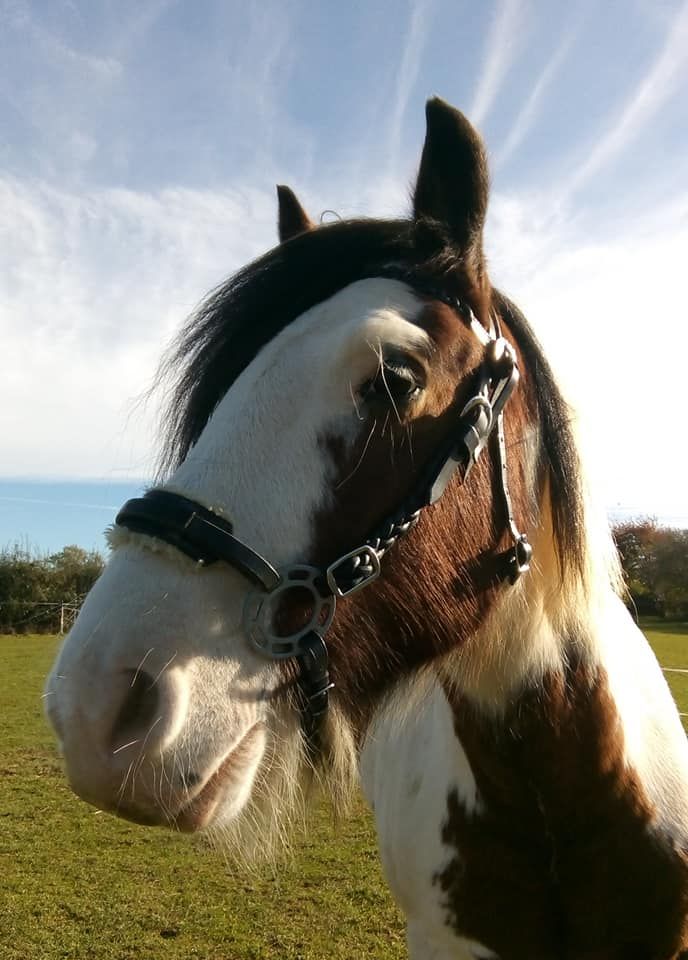 It is about the training never the equipment. Purchasing what's hot and on trend be it a gadget or new bridle, be it with a bit or bitless will not fix the problem or be a magical short cut to success. Learning to listen to understand and be appropriate with your communication with your horse matters far more. To me it's a partnership, so your horse's opinion really matters. An ethical approach with kind equipment is what we should be using. Which brings me back to please ensure what you choose offers an instant release of pressure.
I find when people approach me to try bitless they become open to trying something new. What is new is not just the equipment but how I teach them to use it. Opening your mind to engaging in different approach to non ridden activities and riding can be a great way to break away from old patterns of that are causing problems. I am passionate that all our interactions, non ridden and riding should be permissive. Permissive riding is not about force, restriction, or equipment to get the job done. Permissive riding is force free, ethical, compassionate, rewarding, fun, and above all places the horse's welfare emotionally, physically and spiritually at the centre. So if you want to listen to truly understand your horse and embrace riding as an activity you both fully enjoy click here for more information.
Here is Kez wearing an Orbitless bridle. This bridle is so versatile it can be used for many non ridden activities and for riding and offers 8 different settings. The orbitless has no tightening straps and offers an instant release to neutral from the softest pressure.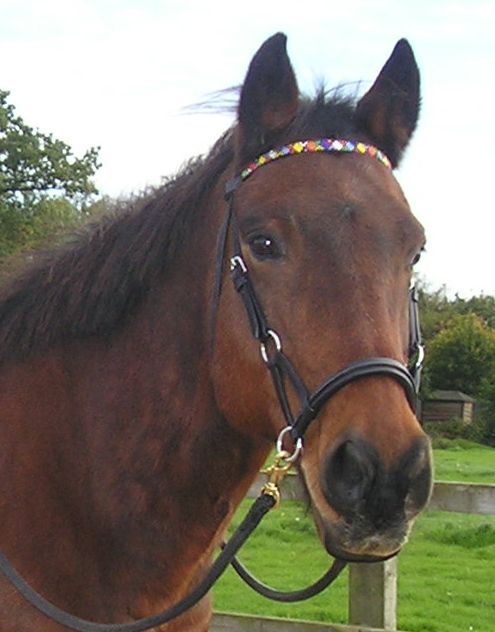 Here Merlot is wearing a simple side cue / side pull bridle. This family of bitless bridles comes in many different styles and designs, made in different materials. What all side cue bridles share is no tightening straps. A great bridle for non ridden and riding activities. The Orbitless and the Side Cue are only two examples of many different bitless bridles that are available. I have written a FREE to read article - Introduction To Bitless - This examines many different types of bitless bridles I have used over the years.
Why choose to work with me?
I am a leading industry expert on bitless and compassionate ethical horsemanship. As a featured trainer in bitless horsemanship my approach was showcased with an article Achieving Lightness - Schooling Bitless in Horse Magazine. This is one example of my approach being showcased. I have had many other articles published in different magazines which you can read for free in the Horsemanship Resources section.
If you want to try bitless I will show you how to transition your horse. You will get from me is unbiased input on horsemanship and bitless in relation to you and your horse. I have no vested interest to sell you a bridle as I don't sell bridles, or work on commision to any bitless bridle company. (Did you know many bitless trainers are affilated to a bitless manufacturer and are on a percentage commission to sell bridles?) For me it is never about buying the latest fashion trend equipment it is the training that matters.
If you are already bitless and are keen on non ridden activities and permissive riding, finesse and looking to improve your horsemanship I can help you achieve a close connected partnership and bond with your horse.
I travel out to people and their horses to provide practical hands on bitless non ridden and permissive riding tutoring sessions. I cover the Coventry, Warwickshire and surrounding areas.
Private one to one practical tution with you and your horse at your yard is charged £40.00 per person plus travel. If more than one person at the same venue wants private sessions on the same visit one after the other I charge £35.00 per person plus travel. The travel fee can be split between the people wanting sessions.
Semi Private practical tution with you and your horse at your yard (2 or 3 people and their horses sharing a session) is charged at £25.00 per person plus travel.
Group tution practical tution with you and your horse at your yard (4 or more people sharing the same session, maximum 6 people) is charged at £20.00 per person plus travel.
Please note I charge 50p per mile travel.
Please note a practical session with your own horse is about an hour. I do not clock watch so if we run over the hour there is no extra charge.
Sessions are available Monday to Friday in the day time and some week day evenings and limited availability on Saturday mornings.
For outside of the geographical area I cover I am happy to quote a price for groups, clinics and workshops.