I am very passionate about non ridden equines. My husband and I set up the original Non Ridden Equine Facebook group. This original group has thousands of members from all over the globe. This group has linked a growing number of local, regional and national non ridden affiliated Facebook groups, creating a network celebrating all things non ridden and sharing good practice. It was clear that way more than clicking like amongst like-minded people has to be done outside of Facebook so the not for profit Non Ridden Equine Association UK was launched. I am one of the founders of the association and one of the main drivers on the committee.
I am not anti-riding. Far from it. I am dedicated to championing Permissive Riding. Everything non ridden is of huge benefit to all equines and humans, be they ridden or not. Non ridden activities place us in an ideal place to connect with our equines in a totally different way to that of riding. What we gain, if we then choose to ride can greatly enhance and enrich the experience for both horse and human. Sadly we have an equine culture where riding is seen as the main reason or purpose for having an equine. And very little is taught non ridden, apart from ground work to prepare a horse to be ridden. There is a huge world to enjoy with equines which has no riding agenda.
Please scroll down for more information on the non ridden services I offer.
On the ground I can teach you how to truly connect with your horse. All equines are sentient creatures and you cannot convince me they don't feel a huge range of emotions. Horses telegraph out to us all the time, expressing how they feel and what they think. Horses are very intelligent and want us to listen, to understand them and to connect with them. On the ground you can learn their language and step into their world. Equines are social creatures and seek to make meaningful relationships. All my relationships with my own horses have been deep, meaningful and profound. Some of the lessons horses can teach us are life changing. I have helped so many people learn how to hear their horse, teach them equine communication and how to be the best partner to their horse. Many of us are seeking a close connection, bond and friendship with our horses and if you are open these relationships can be spiritual.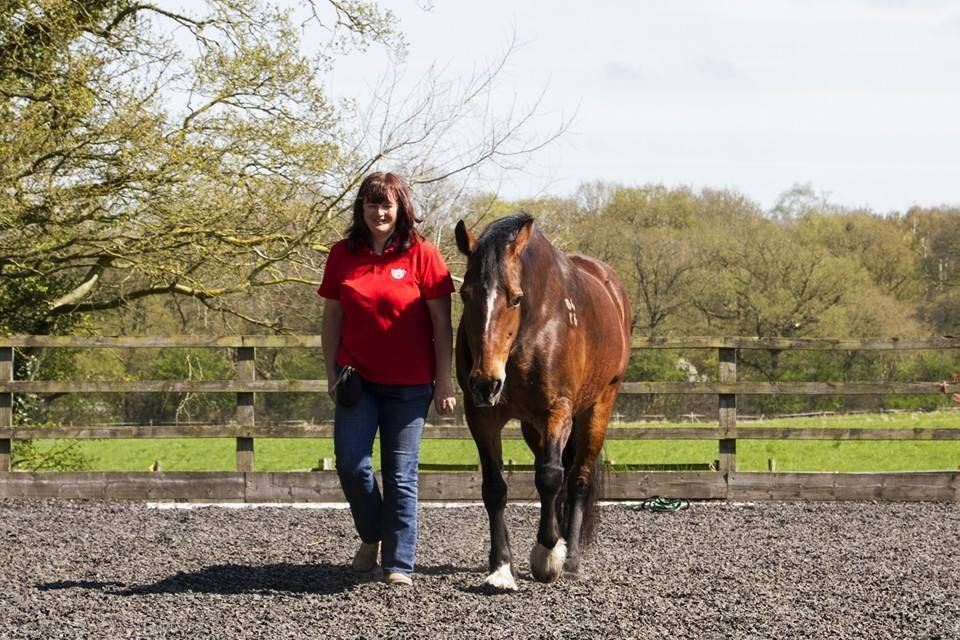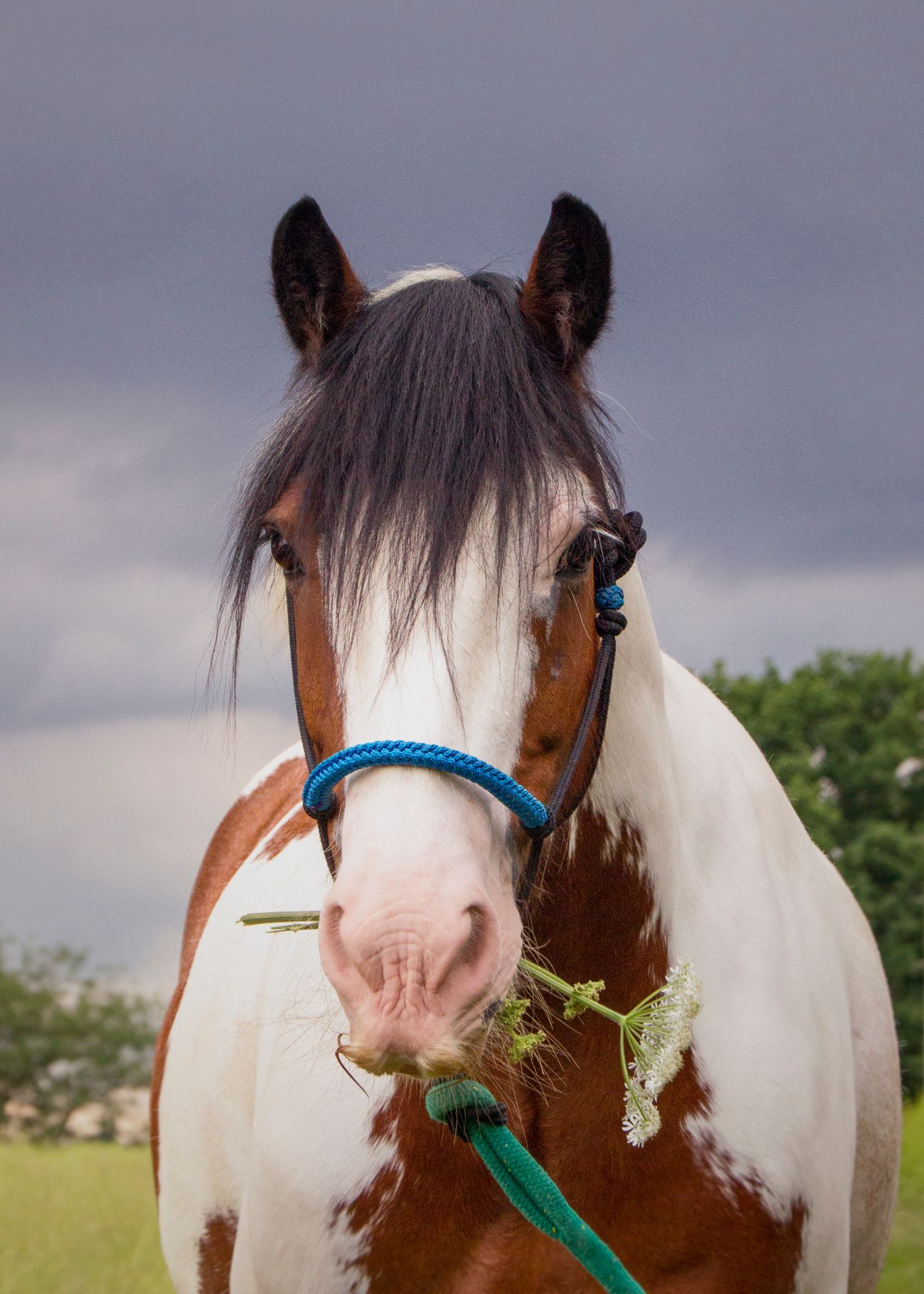 Fact: Relaxation and anxiety, fear and stress are polar opposites. It is impossible to be anxious, fearful, tense, worried or stressed at the same time as being relaxed. I can teach you different relaxation techniques that all tap into the language of the herd. Two legs or four, each of us has some personal inner struggle which prevents us from relaxing. People often contact me because their horse is tense, spooky, worried or anxious. Sometimes people are unaware of the feelings they too are experiencing. These blocks are what we bring unwittingly to our horsemanship and we see the effects in the partnership with our horse. The horse is like a mirror, reflecting right back at us. I can teach you how to tap into relaxation techniques that the language of the herd uses and understands. Once you are more relaxed with a base line of calm relaxation you will be better able feel what is happening with your horse. Then you can use the techniques you have learnt to communicate and share relaxation with your horse. Relaxation is not laziness. It allows you to connect with what really matters in life, inner peace. Inner peace is what is magnetic to horses. Relaxation can enable higher achievement, better communication, open minds and fuel creativity. It enables faster, clearer learning plus easier problem solving. It takes the drama out of situations.
We can learn so much from just being with the herd and observing. It is time well spent learning about herd language, etiquette, social structure and how your own horse fits into the herd. You will be given insights into his personality, character, his friendships and bonds with other horses. It allows us to connect with nature, to slow down and see the world from our horse's perspective. We are human beings not human doings. Yet mostly we are always doing not being. Herd watching enables you to relax, and just be with your horse and his herd. I can provide input into helping you get the most out of herd watching and learning about equine communication, herd etiquette and how to relax to a just being state.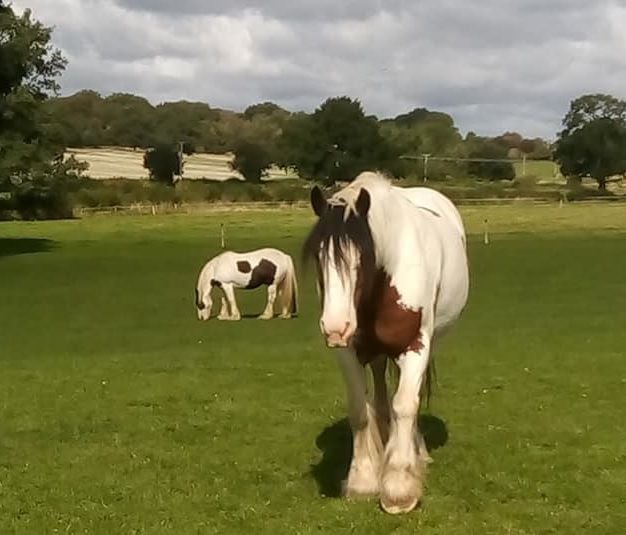 Play provides us with an excellent opportunity to fully engage with our horses on many levels: cognitively, physically, socially, emotionally and spiritually. It teaches horses and humans about sharing a learning experience. In horsemanship play is a wonderful tool in development of a shared language as it opens up two way communication. It builds self-esteem and self-confidence in both equine and human participants which enriches a shared supportive relationship. Play is wonderful for building mutual respect, trust and bonding.
Play comes in many forms, so what one horse likes as a type of play another may not be interested. So discovering what you and your horse enjoy in play opens up a world of fun and joy. Play is so important to optimal equine development. It helps horses to adjust to schooling as it enhances learning readiness and learning behaviours. Through play horses develop emotional maturity and the ability to concentrate. Exploration is the heart of play and it is the ignition to curiosity and problem-solving skills.
Play allows horses to explore the world and is fabulous for conquering their fears. Using play you can help your horse think, to look to you for guidance rather than react. Play is great for spook busting and bomb proofing your horse. Horse and human together through play around facing fears, develop new competencies, enhanced confidence and a resiliency in facing future challenges.
Agility builds self-esteem and self-confidence in both equine and human participants which enriches a shared supportive relationship. Agility is wonderful for building mutual respect, trust and bonding.
If you want to have a go at horse agility I can come out to you and teach you with your own horse. I have a good selection of horse agility equipment that I am happy to bring out for you and your horse to use. I can do this on a one to one basis, or I am happy to run for you and a small group of friends a horse agility fun day at your yard. This can include tutoring in horse agility, so you get to practice each element of an agility course followed by a fun and informal competition with rosettes.
If you enjoy horse agility you should look up and join the Horse Agility Club and compete in the sport.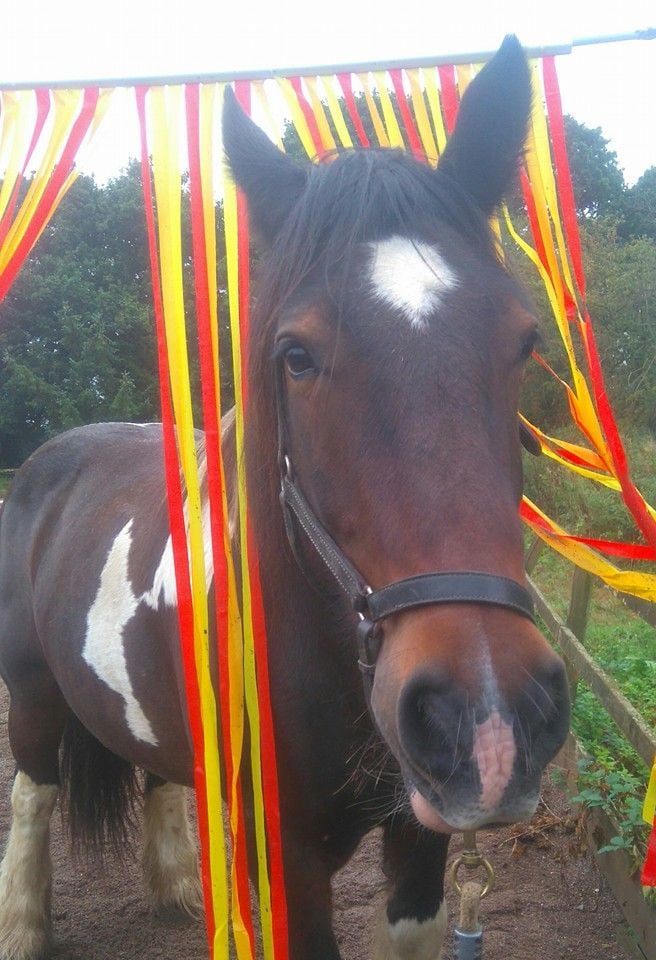 Liberty. Giving horses the choice to engage with us and to be a liberty in activities we both enjoy is an area I am passionate about. I often work with my own horse in his field with no head collar or rope so he is free to leave at any time. For me this is the truth. All that holds us together is our partnership, bond and our conversation based on dialogue and mutual enjoyment of the activity. I have helped many people to enjoy liberty with their horses.


If you enjoy playing with your horse and liberty, trick training is an extension. Using positive reinforcement as ignition to self-motivation horses often love to learn new games and tricks. Each horse is different as to what they find rewarding and fun. The key to trick training is to be led by what your horse enjoys. For example: Kez loves to play with a ball, so getting one with a handle gave him the option to pick it up. Once he learnt to pick it up he soon learnt to fetch it, bring it back to his podium and stand on the podium with his ball, all done at liberty. Ruby didn't find playing with objects fun. Ruby loved to use her mind to connect a word with an action, so her trick training was all about teaching her new words. The list of words she learnt was impressive, and she was always eager to learn something new. So I could ask her to stay and walk away, some distance away I could ask her to back up, whoa, stand and then come to me. She learnt the difference between steady and extend in all paces. The word slippery when it was icy so be careful. Standing by her leg if I wanted her hoof the words "this one" she would pick up and hold her hoof up for inspection. Moss loved to dance and play and copy my moves on the ground. Each horse is different and the key to ethical trick training is to know what your horse finds fun. I can teach you how to engage with your horse having fun using ethical, compassionate methods.
I can teach you basic ground handling so your horse is happy to be led, touched, brushed, feet picked up, washed, etc…. My services also include teaching people how to do groundwork exercises with their horse to keep their horse physically and mentally healthy. Exercises for flexibility, strength, balance and coordination. Ground games for partnership, bond, confidence building and fun. Along with traditional skills such as being able to work with a horse on a single long line or long rein with two lines. All using positive reinforcement.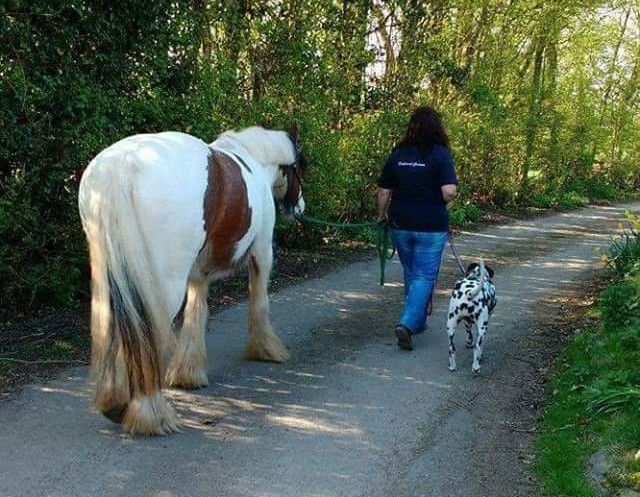 Walking is very natural, for in the wild horses to walk and roam miles every day. So by going for a walk together you are doing something nature intended. It's special one to one time, just chilling and strolling along together. Bonding time. It's great for building horse and handler confidence as you will meet things on your travels that may worry or rattle your horse. These are golden gifts in crappy paper and training opportunities. These skills I can teach you before you venture out, so you have the skills before going out. Helping your horse overcome fears and to look to you for guidance in scary situations really has huge benefits. I regularly help people with these skills so they feel confident before venturing out. Going for walks together you and your horse will learn to trust each other. Walking is proven to be good physically and mentally. It also establishes ground manners beyond the schooling environment.
Research has proven that interacting with horses is very therapeutic. Horses are good for mind, body, spirit and soul. My own experiences with my own personal issues horses have played a huge role in my recovery and wellbeing. Recently my horse Kez has been a huge support in my recovery while having cancer treatment. Many clients I work with have issues going on that are nothing to do with horsemanship. Yet their horse knows. Their horse will ask them to look at these issues and make changes. Often for the person their horse is the only one who can teach them these profound life lessons. They say when the student is ready the teacher will arrive. Some teachers have 2 legs some have 4. I have been honoured to have supported people with truly inspirational life changing lessons their horses have taught them. I facilitate the person learning these very personal lessons through tutoring them in building a strong relationship with their horse. I am also a qualified Reiki healer and I often blend Reiki into my horsemanship approach. Or give stand-alone healing if required.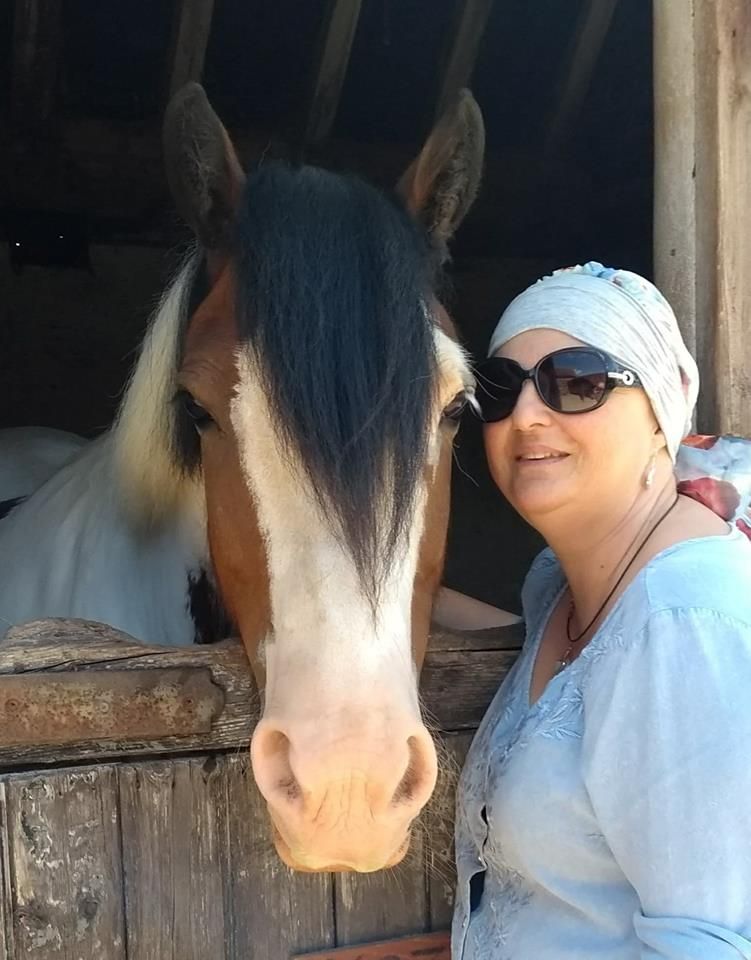 I Provide Theory Workshops on The Following Topics: The Art of Play. Banish Anxiety Workshop. Intent and Energy. Motivation. Positive Reinforcement. Relaxation. Set Yourself Up for Sucess. Bonding - Soul to Soul. (Approx 3 to 4 hours) I offer these in the following formats:
One to one. On the basis you travel to me in Coventry. Price £80.00. Availability: Weekdays daytime only.
Semi Private. (2 or 3 people). Perfect for you plus one or two of your friends. £55.00 per person on the basis of people travel to me in Coventry. Availability: Weekdays daytime and evenings or a Saturday morning.
Group. (4 or more people). Great for groups of friends, clubs or yards. £45.00 per person on the basis of people travel to me in Coventry. I am happy to travel to run group sessions with travel expenses paid. Availability: Weekdays daytime and evenings or a Saturday morning. I also run group workshop sessions you can book onto. For more information check out the Events section on the website.
I Provide Practical - Introduction to Agility Half Day Clinic. (Approx 3 to 4 hours) I travel out to small groups of people and their horses and bring with me a selection of agility equipment. Great for a few horsey friends to get together for some fun. Or for livery yards looking to provide a yard fun day. Minimum group size 4 maximum 8. Price £50.00 per person plus travel.
I travel out to people and their horses to provide practical hands on non ridden tutoring sessions. I cover the Coventry, Warwickshire and surrounding areas.
Private one to one theory and support sessions for anxiety, confidence building, fear and stress is charged at £30.00 on the basis you travel to me in Coventry. These sessions compliment practical sessions with your own horse.
Private one to one practical tution with you and your horse at your yard is charged £40.00 per person plus travel. If more than one person at the same venue wants private sessions on the same visit one after the other I charge £35.00 per person plus travel. The travel fee can be split between the people wanting sessions.
Private one to one Reiki healing session for you. If you travel to me in Coventry £30.00. If I travel to you £40.00 plus travel.
Private one to one Reiki healing for your horse at your yard £40.00 plus travel.
Private one to one Reiki and Horsemanship Fusion for you and your horse at your yard £40.00 plus travel.
Distance Healing £10.00.
Semi Private practical tution with you and your horse at your yard (2 or 3 people and their horses sharing a session) is charged at £25.00 per person plus travel.
Group tution practical tution with you and your horse at your yard (4 or more people sharing the same session, maximum 6 people) is charged at £20.00 per person plus travel.
Please note I charge 50p per mile travel.
Please note a practical session with your own horse is about an hour. I do not clock watch so if we run over the hour there is no extra charge.
Sessions are available Monday to Friday in the day time and some week day evenings and limited availability on Saturday mornings.
For outside of the geographical area I cover I am happy to quote a price for groups, clinics and workshops.