Here a few of my clients have put in their own words what they have experienced working with me.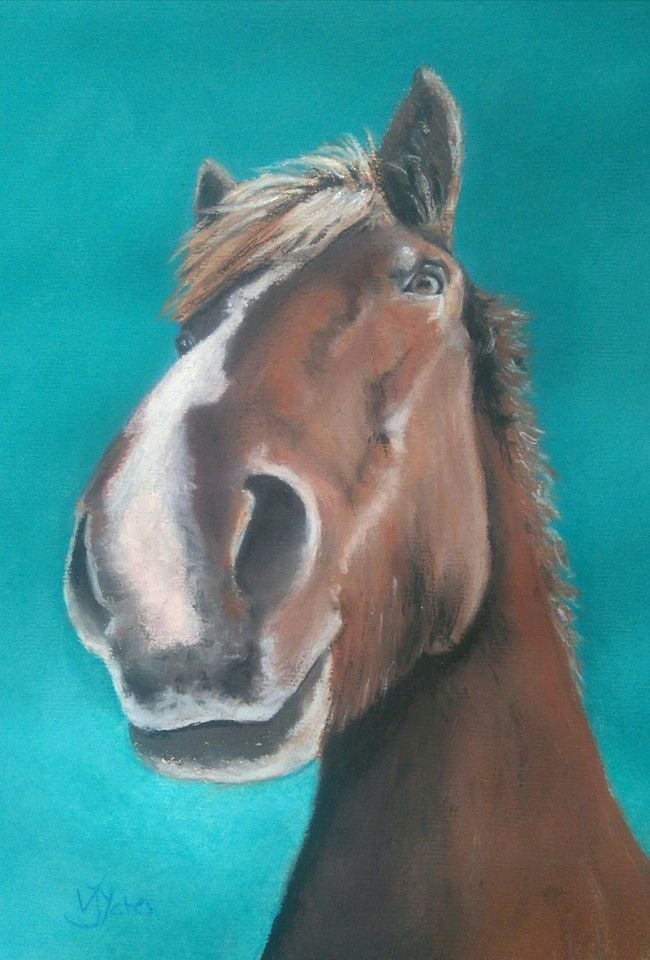 "Since rehoming Diego from World Horse Welfare in March 2014 he has always found the farrier visit stressful. Because he got worked up so did I and this made it a nightmare for all of us. He wouldn't pick his feet up. He wouldn't stand still and would bite anyone who was near him. Since finding Vicki she has helped our relationship and has made me much more confident about handling Diego. Also introduced us to clicker training which has made a huge difference. With a combination of me being calmer and more confident, clicker training and a lick to distract him today he stood completely calm and relaxed to have his feet trimmed for the first time! So a happy pony, owner and farrier. I can't thank you enough Vicki and I would highly recommend her." Alison Coxon
I went out to a client who had problems with her horse getting his tongue over the bit. The horse has a fleshy tongue and a low palate so not much room for a bit. As the client wishes to compete in mainstream dressage and bitless bridles are not allowed this issue needed to be resolved. I did one session with this client and her horse and this is her update. "I just thought I'd let you know. I rode Cody yesterday as was the first time since our session I've had chance to ride him and he was an absolute star! Didn't try once to get his tongue over the bit, so really happy in just one session." Alex Bourton
"Your teaching has transformed our riding and our relationship with Blossom and Hugo." Alex Lockey
"I have two rescue ponies, Buzz & Frankie. Both are young & have experienced abuse at many levels in their very early years. I had Buzz aged 3, he had been found aged 2 starving & Frankie aged 2 ½, he had been found at 18 months old collapsed with worm burden and had been ridden & driven. As the boys settled in Buzzy showed a very cheeky, full on personality, only we had to stop him eating first. Frankie on the other hand always seemed cross & down in the mouth, untrusting & would very often give a kick or a nip first... just in case. They are kept on a yard with other horses & it was quickly noticeable that Buzzy was the "loved" by everyone pony & most people thought Frankie was evil & thick. Over the next couple of years I did lots of in hand walking, grooming, cuddling & playing with both boys, we backed Buzzy & my daughter & grandson rode him on small hacks. Frankie grew in height from 14 hands to 15-1 & slowly became less opinionated with me, although he still didn't like anybody else too close & as our relationship deepened others around became more opinionated about him being evil. I just saw a scared little pony in a BIG gangly body, who had no idea how to be anything other than defensive. The joy I had the first day he neighed when we pulled up in the car, something he has done every time I call him to the gate since. I met Vicki at a bitless bridle talk & instantly felt comfortable around her & the way she spoke about horses resonated deep inside me. I had gone looking for some ideas to help Frankie move forward without throwing his head around – something he did every time I put a bridle on him. I came away wanting to learn more from Vicki about communicating with my boys & deepening my relationship with them. Lessons I had had from regular equine teachers just hadn't sat right with me with either of my boys. I was not in a rush to "ride" on a circle or go over jumps. I just wanted to enable them to relax, have fun & enjoy learning to do new things slowly. Not long after this I had my first lesson with Vicki & Buzzy. Just in the first lesson I learned by approaching Buzz quietly & with a low energy myself it helped Buzz to relax & approach things we do together with a lower energy. Meeting Vicki has enabled my journey with Frankie to blossom. Vicki could also see that Frankie wasn't evil, nasty or stupid. I am working with Vicki to encourage Frank to move forward without fear & explore, using a variety of exercises, play, agility etc to find things that Frankie enjoys doing. Finally as a Reiki level 1 student Vicki inspired me to travel forward & I have just completed my Reiki level 2 & am looking forward to developing this both with my ponies & others. A big hug of appreciation from the three of us as our journey together goes from strength to strength." Di Davenport.
"I contacted Vicki as I had totally lost my confidence when it came to riding my horse Bobs. Vicki's kind nature and way of teaching really helped me get to grips with my confidence issues and within just a few lessons I was feeling much happier. She also made our lessons fun for me and for Bobs and I could see a huge difference in my usually slow as a snail boy as he was willing to go forward and was definitely happier in his work! Vicki also treated Bobs with Reiki. It was an amazing experience. Bobs was suffering with many allergy issues and was very down in the dumps and itchy! Reiki hasn't been a cure and I've never been led to believe it would be, however, it has made a significant improvement on Bob's emotional state and definitely helped him get through what has been an uncomfortable time. I am so appreciative of Vicki's help. She really has made a huge difference to mine and Bob's life." Serena Vegad
"I had been having problems for a long while. I had battled with loss of nerve and everything I did seemed to be a struggle not a pleasure. I had totally lost sight of the enjoyment of owning a horse. I have owned my horse Jacko for 12 years and things started to go wrong. He became bolshy and stroppy to handle. When I hacked out he was very spooky. He would suddenly leap sideways with no warning and started napping. Trotting and cantering had become an enjoyment of the past. Quite simply I became a nervous wreck! One day, after a particularly bad hack and deciding giving up was not an option I really wanted, I searched the internet and found Vicki. I haven't looked back, things now are very different. Vicki worked patiently with me and Jacko. She understood both of us. I have learnt a lot. Vicki has taught me how to think differently to achieve my goals and not to aim too high, baby steps! I have techniques I use that Jacko understands and we trust each other. I feel now we're a partnership. Now the picture is very different enjoyment is back for both me and Jacko. We're out and about having fun. I think the photo says it all. Thank you Vicki." Sharron Barberis.
"I first met Vicki at Your Horse Live and initially booked a lesson to see about taking my new horse, Bailey, bitless. He had a history of being tied down with a flash noseband, standing martingale and a Pelham. He evaded the bit by constantly putting his tongue over the bit. Along with his mouth problems, Bailey was also emotional and very anxious. He didn't appear to like being loved and petted, I really found it hard to connect with him. Vicki made realise just how much baggage Bailey was carrying and how his past affected how he behaved now. Vicki helped him accept a contact without the gadgets and a harsh bit. She helped him to be more emotionally calmer in situations that he found stressful. For me the biggest change that Vicki helped us with was mine and Bailey's relationship with each other. Vicki's words of wisdom helped me understand and connect emotionally with Bailey and for me this was my biggest hurdle. Sadly due to an injury Bailey is no longer ridden but I look forward to Vicki helping with my youngster in the future." Tina James
"I just wanted to give you a quick update to tell you how Emerald was after seeing you for her Reiki treatment. We went out for a hack a couple of days later and she was unbelievably forward. Now, this may have had something to do with the strong wind but we did have to keep stopping for our companions to catch up which we've never had to do before and I'm sure it was because you had removed that energy blockage (she has always felt a bit 'stuck' behind as a result of her injury some 4 years ago). Anyway, my lovely lady that comes to do myofascial release on her came on Sunday and was really impressed as to how she was feeling - she hardly had to do anything at all. Sue has been treating Emerald for 18 months and Emerald has a top up every 6 weeks so Sue knows her really well - she said it was the best Emerald has looked and felt since she has known her. So there you go, I thought I'd just share that with you because whatever you did really worked, thank you!" Natalie & Emerald
"I have attended many of Vicki's horsemanship workshops and can honestly say that I would highly recommend them. Vicki has been an inspiration to me throughout my journey and still continues to be so. I now feel that I have definitely gained confidence understanding and am equipped with much more knowledge and motivation. I have met like-minded people and never felt so welcome. I feel highly privileged and look on things now from a much better prospective, and the after support is second to none. Thank you for all your help knowledge and support." Sarah Lawrence
"I think I'd always suffered from anxiety of one form or another when riding, but in 2013 my health issues made it worse. After a long battle, by summer 2014 I had decided enough was enough and I wanted to get back to riding my gorgeous gelding Sailor again. So the hunt for an instructor began. I looked at a number of different types of instructors before I came across Vicki. She looked to have a different approach to the whole confidence scenario and so I thought it may be worth a go. That's where it all began. Within a couple of sessions I began to realise quite how bad I'd got. I think I pretty much just sat on Sailor and hyperventilated; which wasn't what I was expecting. For the next few sessions, Vicki had us working on the ground together where Sailor and I already had a really good relationship, and this just emphasised it. Working on calming techniques for me, and clicker training with Sailor, we soon got to grasps with everything. Within around six sessions Vicki has given me the mounting blocks to stand proud and face life with Sailor in both ridden and ground work. It has now got to the stage where I can get on without a second thought and start working Sailor. Since I last saw Vicki we have begun schooling and even been on our first little hack, which has left a huge grin on my face. So I would like to say a massive thank you to Vicki for all her time and patience." Michelle Chellebean Tate
"Vicki said to me there is no magic wand or a quick fix but with the right tools and patience you will ride Ella again. It took time but I am now riding in the school which I wasn't doing 3 months ago. My pony Ella was also struggled to settle in her stable and after only 2 Reiki treatments she is more settled and hasn't been stressing when she's on her own." Paula Mckenna
"I cannot thank Vicki enough for helping me regain confidence following a nasty fall. Her methods are gentle but so effective. I love that she has so much respect for both horse and rider. I am able to hack out alone with confidence which at one time I thought I would never do again. " Fiona Mackay
"After owning and riding horses for 40 years and one horse related accident to many, I developed an irrational fear of mounting and riding. Vicki helped me through this phase in a calm, non-judgemental way. She was instrumental in matching me with Topaz my coloured mare who was being retired off from a local riding school. Thank you Vicki you are a true professional and a gifted teacher." Karen Crutchlow and Topaz.
"Having had a few falls from my previous horse and nearly a year out of the saddle my confidence (ridden) had taken a dive. I contacted Vicki as her training and principles resonated with me. She has not only given me tools to improve my riding and rebuild my confidence in the saddle with my new horse Maverick but we're also learning various groundwork techniques. These will certainly come in handy when we enter our first Trec competition this year! Above all we're having lots of fun isn't that what having horses is about?" Kerry Law and Maverick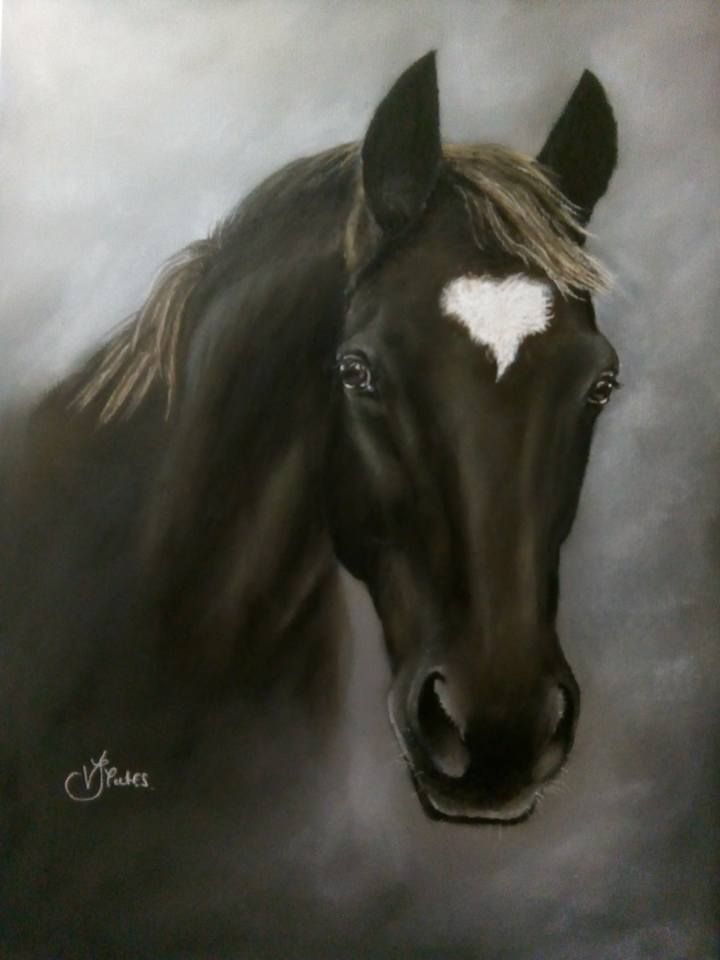 "All thanks to Vicki, who has over the last two years taught me to tap into my horse Tsar, which has been the best experience of my life! One example was showing me how to emotionally connect with Tsar. Nothing could have prepared me for the strength of feelings I got back from Tsar! Since that wonderful day we have continued to build on this in our groundwork, and I am now able in my ridden work to communicate with him by simply breathing and thinking. And yes it is as mad and magical as it sounds. Thank you Vicki." Norma Brown and Tsar
"The support I have received is first class. Vicki's understanding of horses and their owners is a rare gift. She goes beyond what a riding instructor can teach without scaring or overworking her pupils." Pat Regan
"I started having lessons at a time when my confidence was at an all-time low. Her approach to horsemanship helped me regain that confidence through being able to feel, understand and then manage my horse's energy so we could become a safe and happy partnership." Wendy Wainwright and Ember
"Vicki is a fantastic coach. Ideal for nervous riders and those wanting to put the relationship first with their horse. Without Vicki I would not have got the confidence to ride. So a big thank you." Deborah Evans
"When I got Teddy he was a confused lad! Badly treated and nervous! He would approach with his ears back. I lacked direction, I loved him but didn't speak 'horse'. After our first session with Vicki I was amazed, Vicki has given me the confidence, skills and direction to help him! Within moments we Ted and I got it! I now have a beautiful lad. We continue to grow! And look forward to our life together! Can't praise Vicki enough, horse whisperer extraordinaire." Anne Guerra
"Vicki's calm, intuitive and inspiring approach, into how a horse and owner tick is amazing. After working with her I can truly say I really have the most fantastic relationship with my horse. Thank you Vicki!" Glenys Norval
"Vicky Jayne Maris teaches me with my horse Bee. At last a teacher who enhances both Bee's and my relationship and understanding. I haven't had lessons for years as I have not found a teacher who teaches the way I want to learn, until Vicky Jayne. The whole experience is interactive, Vicky Jayne helps me identify the areas for me to work on and explains how and why the techniques work. Every part of the interaction has the welfare of Bee as paramount. Vicky Jayne is hugely insightful and so encouraging, often identifying issues which block the relationship and other times confirming what I already know deep down but have (to my shame) chosen to ignore, thus impacting on the trusting relationship between me and Bee. In a matter of 10 days since my last lesson, Bee now offers trot in self carriage, I believe Bee is quite relieved that the "penny has finally dropped" with me. The difference is astounding. There is no harsh riding, no pulling her into an outline, simply Bee responding to my verbal request. This is only one outcome from the 3 lessons I have had with Vicky Jayne, she has been to me, exactly as she styles herself: Inspirational. Thank you Vicky Jayne." Sue Thomas
"I wish I had met Vicki 7 years ago when I first purchased my horse Bosco. He was only young and had been badly treated so hated people. After years of working hard to form a relationship with Bosco and gain his trust, I still had problems I had no clue how to solve. Vicki was recommended to me by a close friend after losing my confidence to the point I didn't even want to stand next to Bosco let alone get back on him again. My first lesson with Vicki saw me back in the saddle with a grin on my face and since then there has been no turning back. Vicki has helped myself and Bosco with groundwork, ridden work, motivation and helped us develop an even tighter bond. Vicki makes you feel comfortable and confident when she's around, never pushes you to do anything you don't feel happy doing and best of all she understands horses and riders! I love her kind natural methods which have amazing results. I cannot recommend Vicki enough; she is a fantastic women who has helped me more than she will ever know." Debbie Slack & Bosco
"If anyone is thinking: Should I find out more about Natural Horsemanship? DO IT. Vicki is wonderful and has changed me and my beautiful Ibis so much since I met her. I can't praise her enough. Than you." Jacqueline Skey
"My horse JJ and I really enjoy working with Vicki Jayne - she has helped us make huge progress - JJ has gone from a stroppy, very large horse to one who is enjoying life and going out jumping British Novice classes. It is very important to follow up lessons with Vicki Jayne with hard work at home!" Clare G Thompson
"Vicki has helped me with clicker-training my cob, Troy. Positive reinforcement has had so many benefits for us and we have used it for both groundwork and riding. It has helped Troy to soften in his head and neck which is something I struggled to achieve before, and he has learnt to stop on a voice command alone, making me feel much more confident in difficult situations. I am learning to ride in a way that is gentler and more in tune with my horse, and it feels brilliant. My lessons with Vicki are always enjoyable and Troy is so pleased with himself when he knows he has done what I want him to! Vicki's lessons inspire me, and Troy. We are both very glad she came into our lives. I cannot thank Vicki enough." Sarah Greenway
"I contacted Vicki Jayne Maris in May 2012 as I was looking for an alternative way of training my horse Clancy and was interested in natural horsemanship. Clancy was a nervous and sensitive horse, having had a bad start in life. Despite me having made considerable progress with him over the past 7 years and gaining his trust, he had recently become very reluctant with school work and had started to totally shut down. I knew I had to change things. I had 8 lessons with Vicki and we worked together to build on greater trust and leadership, using lots of positive reinforcement, with intent and energy based on the language of the herd. Clancy became more willing and started to offer self carriage and become soft in my hands, rather than bracing himself and resisting my aids, as he had done previously. He had even started to volunteer leading my other pony out on hacks, something he had never done before, due to his lack of confidence. Sadly, on 4 September I lost my beloved Clancy out of the blue, due to colic and complications with surgery. I am so glad that I found a way through Vicki to work in harmony with Clancy and build on our relationship before he died. I know that if we could have carried on, we would have continued making progress. Vicki's methods really do work. She is an excellent instructor and is very compassionate with both horse and rider. She has reshaped my thinking and opened up my mind to horsemanship. Thank you Vicki." Jayne Isaac
"Vicki is so much more than just a riding instructor. I booked her for a lesson after seeing an advert on the internet. Her support and advice has been invaluable to me over the last couple of years. She has vastly improved my daughter's riding and relationship with her pony and that's no easy task as my daughter has mild/moderate autism. She has improved my confidence no end and I would thoroughly recommend her to anyone. Even if you can't afford regular lessons it is worth making a start with Vicki. She looks at the whole picture, not just your riding, and the things she teaches stay with you - you even get homework! She has helped me with lunging and long lining of my young horse and given me confidence there too; I know if I carry on using Vicki's methods I will have a fantastic riding horse there soon. Unlike many freelance instructors, Vicki does not talk on her phone whilst she is teaching and does not cancel at the last minute; you and your horse have her undivided attention for the whole of your lesson which sometimes runs over but is never cut short." Paula King.
"I had lessons with Vicki to help me focus on improving my riding skills and to get the best out of my pony Daisy. I'm a fairly anxious rider but right from the start Vicki helped me relax. She helped me learn to communicate with Daisy and said that very soon Daisy would be able understand what I wanted her to do just by me thinking it! I was very sceptical but by the 2nd or 3rd lesson there was evidence of Daisy doing just that. I never thought Daisy could do the things Vicki showed me, she is an amazing instructor who is very tuned into the needs of her students and can show them how to get the best out of their mounts and I would recommend her to anyone." Linda Holland
"I met Vicki Jayne Maris 17 years ago when she was a young and very competent instructor at a riding school. I was nearing retirement age, and I arrived at the riding school as a hopeful first time rider, very nervous and apprehensive. Vicki Jayne took me in hand and soon opened up a new world for me. She found me the right horse and she worked with me at my pace (which was a bit slow). She helped me face up to my fears and address them and gradually I progressed through the various stages to being able to hack out on roads and through bridle paths and fields. Whenever I encounter a problem, as we all do when we are out, appropriate words from Vicki Jayne come back into my mind and I am able to get myself and my horse back under control. Vicki Jayne is an inspirational teacher who understands horses and people. She works with skill and compassion for both, encouraging riders to work with their horses gently but firmly. She instructs clearly, succinctly, and stays along side, encouraging and explaining in easily understandable words – she doesn't get "technical" until the rider fully comprehends the "language". This was very helpful to me. Vicki Jayne has recently given me a course in Natural Horsemanship which is brilliant. This is a field which Vicki Jayne, as a freelance instructor, is very experienced and has achieved amazing results. I cannot speak too highly about Vicki Jayne and her teaching methods. She is an outstanding, very experienced and professional teacher – and she has a great sense of humour which is a tremendous help when life gets tricky." Betty Simpson
"I started having lessons with Vicki over 12 months ago, myself and my horse Simba were stuck in a rut where we were both demotivated with me constantly having to nag him and work really hard to get him moving forward. Additionally we both hated schooling and avoided it like the plague. He was fed up, unwilling and getting little enjoyment out of our hacks. Oh how things have changed! Vicki has revamped my attitude and riding completely resulting in a horse that now strides out, ears forward, takes an interest in everything that's going on - sometimes a little too much! And all with the minimum amount of effort from me, no more tired legs and red face. Even in the school he is willing, anticipating the next instruction from me and genuinely trying with anything new that is put his way, I may even try a dressage test at some point, something I would never even have considered. On hacks his schoolwork really comes through, I think he knows how amazing he looks so likes to show off - that's the only conclusion I can come to because I don't even ask, he just offers. Well I have had the most brilliant lesson today with Vicki Jayne. Cheesy grin. Minimum effort, maximum results and a very happy pony! Genuinely cannot recommend this woman enough.....feel free to share with anyone needing a good instructor! Excellent natural horsemanship instructor - even in howling wind and horizontal rain Simba worked a treat at the weekend, these methods absolutely work. I can't recommend Vicki highly enough, she has patience and understanding in industrial quantities." Estelle Robinson
"When I met Vicki Jayne I had owned my mare Grace for just under one year, never been to a show and hadn't got a lot of confidence in jumping, but jumping was what I really wanted to do. I knew very little about striding and the technical side of it and my mare, even though very experienced, would run around a course at home as fast as she could, knocking down the odd pole here and there with me holding on! Vicki Jayne spent time helping us to become a team, explaining to me why she may react in certain ways and helped me work out her striding. If she had not have helped us we would not have got to compete as soon as we did and I would not have found my confidence." Emily Marlow
"I decided to get in touch with Vicki Jayne because I wanted to ride Harvey in 'a kinder way'. I really didn't want to kick him anymore! For me my relationship with Harvey is all-important. Vicki Jayne really helps to strengthen this; both in the saddle and on the ground, really taking it to a different level; I'd say a true bond. As a new rider Vicki Jayne has really helped me to gain in confidence and really have fun with Harvey. She never pushes you to do things you don't want to but gives you courage to try things that perhaps you may not of thought of doing. After our lessons I come away thinking wow! Harvey has been struggling to work in an outline and have good head carriage but with lots of support from Vicki Jayne he is beginning to work it out! He is learning that it is more fun to have more go than whoa. Thanks a million Vicki Jayne." Louise Hunt and Harvey
"We have had several lessons with Vicki and her advice and help have been invaluable, we have seen great improvements in a very short space of time. Our Thoroughbred ex racer Hero can be a bit spooky and Vicki has shown us techniques to help him and us overcome his and our nerves. She is extremely supportive and encouraging and has focused on helping us build a positive relationship with our horse. She has shown us new ways to ride which make for a much more relaxed time for us all! I can't recommend her training methods enough and we will be continuing with our lessons for a long time I am sure. Vicki always works at our pace and never pushes us to do anything out of our comfort zone, our horse loves her too and is always ready for a cuddle from her! Our lessons with Vicki are always fun and we always come away feeling very positive." Emma and Jon Barnes.
"You and your horse are never too old to learn something new. At 70 I have found my lessons with Vicki Jayne mentally stimulating. They have given me a new dynamic approach to riding. I have learnt to recognise and appreciate subtle responses from myself and my horse. This refinement and thoughtful style of riding is far more rewarding and it has strengthened the communication between me and my horse. My relationship with my horse is always put first. I can only thank this opportunity late in life to be taught by such a caring and supportive tutor." Marie Nock
"Vicki's help with both riding and handling has been invaluable. I'm very happy to have found her as an instructor. She is very patient and uses techniques that allow your horse to work with you. I would thoroughly recommend her to anybody. Vicki Jayne has played a big part in getting my Horse Branston back into work. I first noticed a problem when Branston started rearing when I tried to ride him. This was totally out of character. Vicki Jayne suggested that I should have a physiotherapist look at him before we tried to continue working him. I was introduced to Katherine Welland of Oakland's physiotherapy. Katherine gave Branston a thorough examination. Well worth the money. I was advised by both Katherine and Vicki Jayne on how to work with Branston in order to correct the problems. Vicki Jayne also gave me plenty of ideas for ground work so that we both didn't get too bored! Thank you so much for the help and support from you both. Two gems who I would recommend any time." Sarah Bradshaw
"I purchased Guinness a very green cob in 2004. He didn't know a thing e.g. leg aids or steering. I wouldn't have purchased such a green horse if I hadn't got Vicki's support. With regular lessons and encouragement from Vicki we started with the basics and from that Guinness and I have gone from strength to strength. We managed to put in a respectable performance doing dressage. We also enjoy jumping. I have learnt many new techniques. This includes groundwork she introduced me to natural horsemanship techniques and helped me to master lunging and long reining. My riding style is now refined and in tune with my horse. Guinness has become a responsive forward going willing partner. I also received valuable advice from Vicki on foot care, feeding and day to day stuff. You feel comfortable to ask any question." Sarah Weir
"I met Vicki about 12 months ago, when I was starting to think about riding again following a serious fall which resulted in a head and neck injury. My confidence was at an all-time low and I was a little bit at a loss with how I would keep Jake, my left brained introvert Irish Sports Horse occupied. Vicki came out and agreed with my doctor's opinion that riding again carried too much of a risk, but suggested I might like to try working with Jake on the ground, and learning Natural Horsemanship techniques. 12 months on we are having so much fun, devising new techniques to keep my ever inquisitive friend amused, along with working with my other three horses.Vicki is friendly, professional and a great source of information for all of my horses problems, together we have worked to overcome my little Section A's aversion to lunging and whips of any sort, my daughter's Arab's tendency to barge into you when you were trying to lunge him, and Vicki and my 13 year old granddaughter have now started my two year old colt on his journey toward being broken using Natural Horsemanship techniques. She is honest and patient, and always gives so much of herself into our lessons. Thank you so much Vicki, without your help and advice I would probably have given in to pressure to sell my horses." Chris Hopkins
"Just a few lines to say how much I enjoyed the workshop yesterday. Your insights were a real eye opener and I've taken on board the things that you said which has provided much focus and clarity. Emerald and I went out for a hack this morning; we had to go alone as had no one to accompany us but we had a lovely time and ended up in the lorry park on the farm for an impromptu bit of training! I hopped off and took a photo to send to you to show where positive intention can get you in 24hrs!! We've still got a way to go as these lorries were parked up so they were quiet and still but it is a first getting so close to something so big. She is stood there all by herself.... Waiting for a treat" Natalie Harvey
"I became interested in natural horsemanship several years ago after a lifetime of using traditional methods. I was sure there must be a better way to train horses to want to be your partner rather than a forced relationship. I consider I have found the most wonderful tutor in Vicki Jayne. My highland mare Missy is now my partner she responds willingly and trusts me to be her leader. Vicki is a very patient and caring tutor and has help me in many areas in my life although I have only known her for a year what would I do without her. Thank you so much Vicki." Margaret Warner.
"When I first got Henley he was quite boisterous and unpredictable on the ground, Vicki came to help us overcome these problems and she did. We've been through a whole journey with Henley. He had an unfortunate accident falling off a bridge. This left him being too scared to cross any bridge. A huge problem as our farm has many bridges. He is also scared of white road lines, Vicki has always been there to help us through the bad times. Now he's much better. Vicki now has the pleasure of teaching us more "normal" things. We are learning dressage and hopefully entering our first competition soon. Without Vicki's help he would have been sold on as a problem horse." Lorraine Lindsay