I am passionate about non ridden equines. Our Kez is the reason my husband and I started the original global non ridden equine group on Facebook. It was clear that way more than clicking like with like-minded people has to be done for non ridden equines and people who choose not to ride. So the not for profit Non Ridden Equine Association UK was launched. As non ridden equines are the most disadvantaged, most at risk of neglect, sub standard care, abuse and abandonment. We have a welfare crisis and non ridden equines are often seen as worthless. They are not. If you own a non ridden equine you face challenges and pressures in an equine world geared towards riding.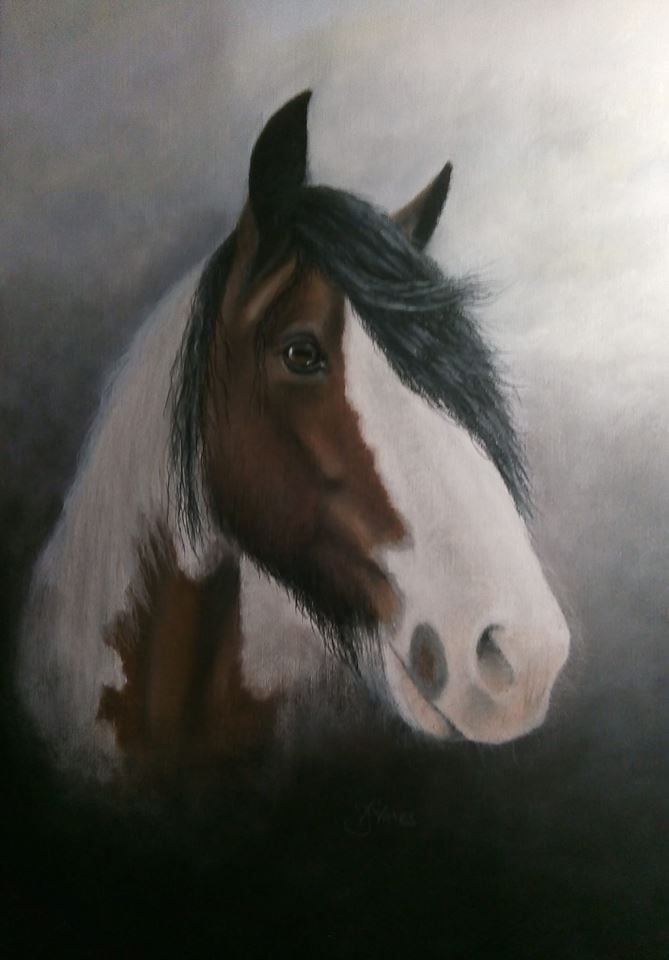 To celebrate International Non Ridden Equine Day on May 4th I am running a FREE to enter competition to win an A4 colour pastel portrait of your equine worth £75.00.
Terms and Conditions
I entry per person.
You must hold the copyright for the photograph you submit and give permission for me to use it for a portrait. You must give permission that I can used the portrait I produce from your photograph on my website and for my maketing.
Photographs submitted must be of head and shoulders, with no tack as nature intended.
The winning photograph will be selected on the basis of the image I would most like to use as inspiration for a portrait. So please ensure your photograph has good detail and is in focus.
There is no cash alternative prize.
The competition closes at 12 noon on 31st May 2019.
All data provided on entry will be kept secure and not be shared to third parties.
Entry is via the on-line form below.
The winner will be contacted via e-mail after the closing date.

For more information about International Non Ridden Equine Day please click here.
On the Non Ridden Equine Association UK website you will find lots of free resources you can download to inspire and delight to make International Non Ridden Equine Day fun for you and your equine. It is not anti-riding as everything non ridden is of benefit to all equines and people. The International Non Ridden Equine Day is about raising awareness of non ridden issues and to showcase it's rich and wonderful diversity.