I make Meraki Reiki Blessed semi-precious crystal rhythm beads, browbands and jewellery bespoke for people and their equines. It is super easy.
Step 1 Fill in the online form below and tell me your story. It is confidential, the information supplied is held securely and I share no information with anyone.
Step 2 I will contact you via e-mail to discuss with you what you would like and to recommend crystals that would be of benefit. You can choose your preferred crystals, colours and style you would like.
Step 3 I then make up the rhythm beads, and or browband and or jewellery to those requirements. I photograph the finished pieces and send an e-mail with links to the photographs. You can decide if the rhythm beads or jewellery are what you would like. You are under no obligation to purchase. Purchase is only if you like the items made. It is essential for the maximum benefit these healing rhythm beads and jewellery that you feel they are right for you.
Step 4 If you like what I have made there are secure payment options via my website including PayPal and WorldPay.
Step 5 Your items will be delivered to your door. I ship worldwide.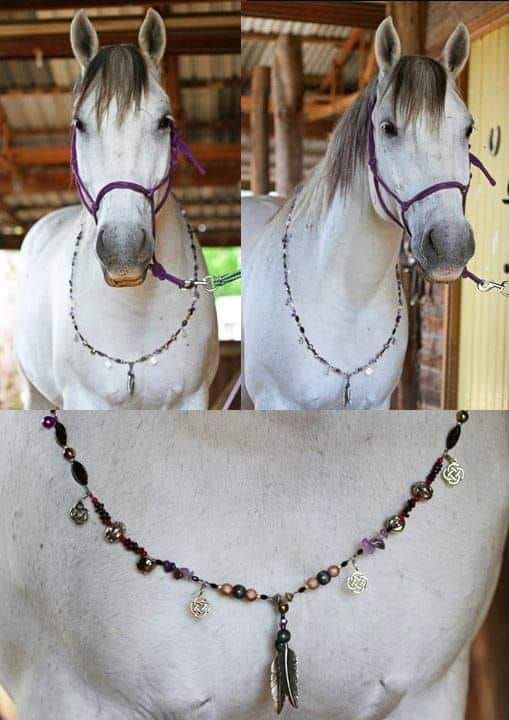 Click here for detailed information on Meraki Reiki Blessed Rhythm beads.
Click here for information on how to measure your horse for a set of rhythm beads.
My Bespoke Service is offered at no extra charge via e-mail. We will discuss via e-mails your requirements. I make them to order and once made I send you a link to photographs, so you can decide if the set are right for you and your equine. You are under no obligation to purchase. Purchase only if you are happy with what I create for you and your horse.
Premium Crystal Consultancy. This includes a telephone consultation regarding which crystals would be suitable for your horse. Please note this will need to be booked in advance. Due to the nature of these calls taking up time there will be a small charge applied for this consultancy. The consultation is on the basis you call me at the appointed slot. Please note I cannot call you as the fees for international calls will make this service too expensive to offer. I charge £5.00 for a half hour consultation which will be added to your invoice on purchase. To book a consultancy session use the online form on the Get in Touch page and request a crystal consultancy. I will e-mail you with slots for you to choose from for your one to one private telephone crystal consultancy appointment.
The Meraki Reiki Blessed Rhythm Beads are strung on coated steel, strong enough for everyday wear. However they will break if your horse should get caught up. In my opinion breaking in a caught up situation is important. If this should happen please collect up the beads and I will re-thread them for a small fee.
How to care for your rhythm beads. When not in use always store in the dry. When they need cleaning wash by hand in warm water and mild hand soap. It lifts the horse grime easily. Carefully pat dry. If the crystals need an energy recharge hang out in sunlight or moonlight. (Recharge only needs to be done as and when you feel it needs to be done).
Regarding the other beads to compliment the crystals they are a mixture. And when I make bespoke people can choose what they want.
Your rhythm beads will delivered in a sturdy box. Inside your will find your rhythm beads in a beautiful organza bag. I also send detailed information on the crystals. A guide on how to introduce them to your horse. Plus information on how to care for your set of rhythm beads.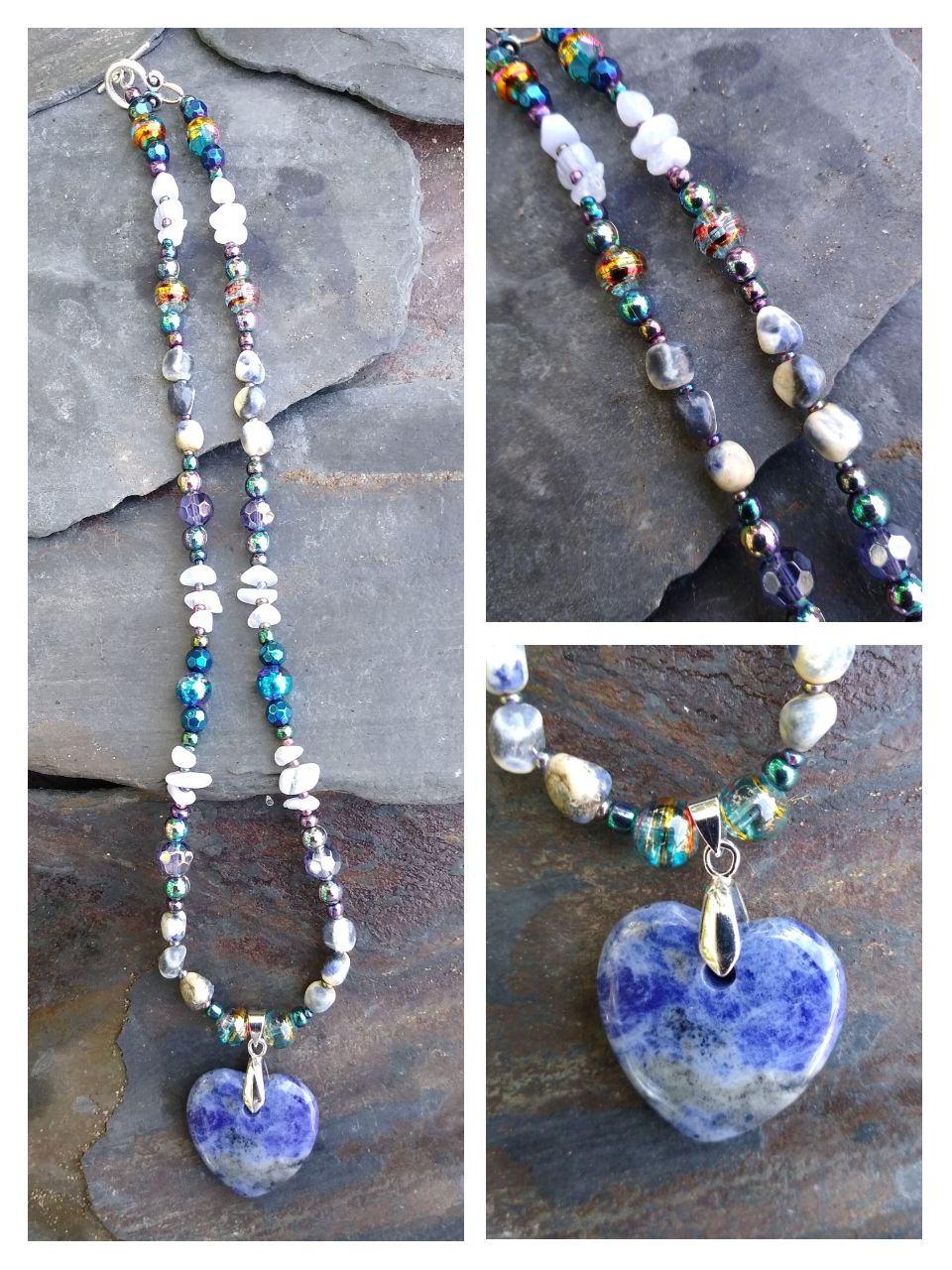 My rhythm beads are made with semi-precious crystals which are Reiki blessed. They have natural healing, a beautiful energy with the benefits the crystals bring. I also make Meraki Reiki Blessed Jewellery for humans. You can even have jewellery made to match the rhythm beads for your horse. In the picture is an example of a of Meraki Necklace. Prices start at £8.50 for a bracelet and £25.00 for a necklace.