My husband Steve and I purchased Kez in November 2015 to share as a riding horse. Sadly this was not to be. We discovered Kez found riding difficult, so Kathryn Welland from Oaklands Physiotherapy came to check Kez over. It was clear something wasn't right so our local vet Lauren from 608 Vets came out. Lots of tests and head scratching and no answers it was decided to send Kez to Newmarket Equine Hospital. There he spent a week with the specialist and all the latest technology. It was confirmed Kez has conditions that mean riding is not for him. Kez came home. And our story non ridden story began. We are not anti riding. However non ridden equines and people who choose not to ride face challenges and pressures. And Kez certainly showed Steve and I we needed to step up and do more.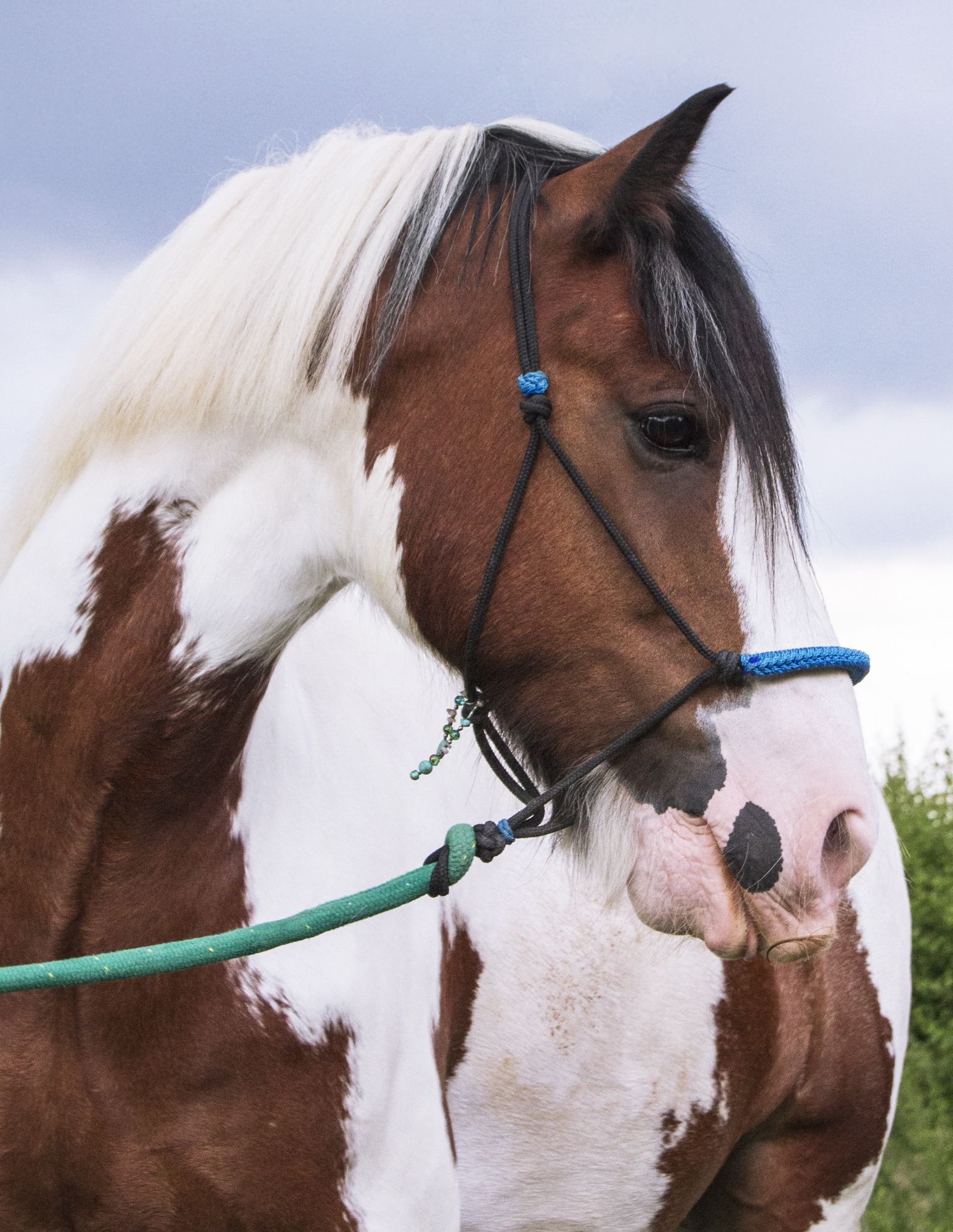 A Bit of Background History. Kez is an Irish cob. We know little about his past. Just that he came into England in 2015 to a local dealer. That is where we found Kez. There was something about him that pulled so much. I cannot tell you what, but there he was, and I only had eyes for him. They say horses come into our lives for a reason….so I never question that anymore. My previous horses have all taught me profound life changing life lessons. Those lessons I have shared within the horsemanship I used to teach and the articles I had published. I am now retired from teaching, however all my written resources I gift for people to use with a practitioner of their own choice. You will find them in the Horsemanship Resources section. All free so enjoy.
Kez has his own Facebook page. On his Facebook page we share his stories, poems and adventures. We also promote the diversity of non ridden activities on his Facebook page with links for people to click on to explore the topic in more details. However a post on Facebook quickly gets down the news feed and is lost. So we have created a section on my website for Kez. So we can create a personal collection of our stories, poems, adventures and photographs. So none is lost.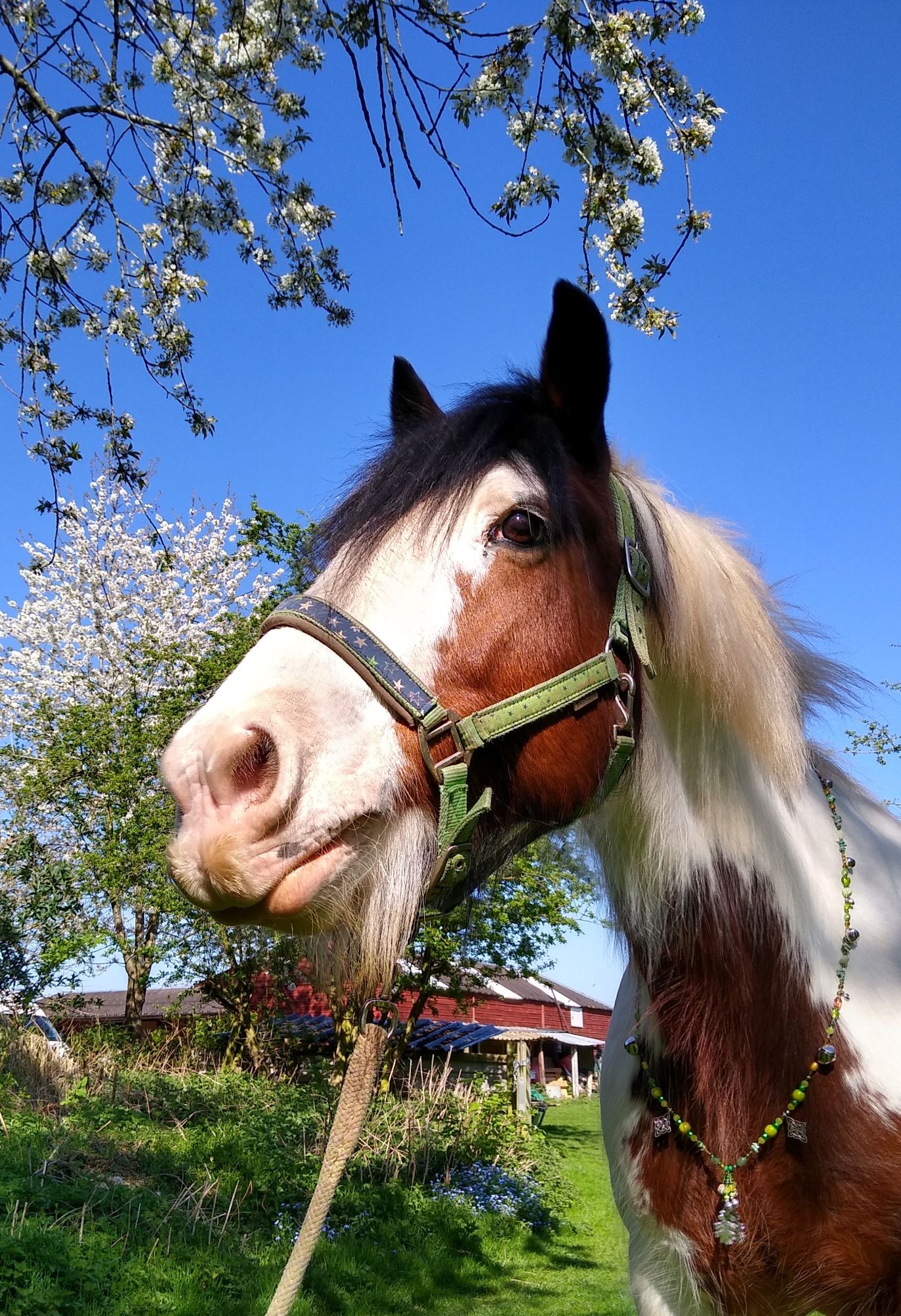 The Non Ridden Equine Facebook Group
Kez is the reason Steve and I started the original Non Ridden Equine Facebook group. Little did we know when we started the group thousands would join. We have made friends with people from all over the world. From this group local, regional and national non ridden affiliated non ridden equine groups have launched. It has created a non ridden equine family. A network of non ridden groups that celebrate all the rich diversity of all non ridden. For more information on all the affilated groups please click here.
The Non Ridden Equine Association UK
Our members on our Facebook groups are very inspirational. However it was very clear that more than clicking like with like-minded people needed to be done. Why? The sad facts are non ridden equines that have no loving guardian are the most disadvantaged in an equine world geared towards riding. Without a loving guardian non ridden equines are considered to have little or no value. They are the most at risk of neglect, substandard care, abuse and abandonment. Welfare organisations are full to bursting. With overbreeding of low value equines, broken equines and ones cast aside when no longer of use. Little non ridden is taught at entry into equestrianism or at grass roots. We also live in a quick fix throw away culture. The perfect storm for the equine crisis we find ourselves in. People who own non ridden equines in an equine world with a strong bias towards riding face challenges and pressures too. So a small group of us got together and the not for profit Non Ridden Equine Association UK was launched. Why only UK? We do not have the expertise and funds to tackle global issues and the association is run by unpaid volunteers. Because we are the only ones doing this work we welcome all, no matter where in the world you live. We have free resources to inspire, delight and educate from a rich diversity of professionals. These resources are free to access, fun and for you and your equine to enjoy. We are not anti-riding so we welcome all, riders, non ridders, novice to professional, any age and any stage, everyone is welcome. Kez is an ambassador for the association.