Farewell to Riding – Tears of Blood.
Posted on
Our horse Kez was purchased as a riding horse for my husband Steve and I to share. Sadly with a few short months of horse ownership our dreams soon laid shattered at our feet. Kez was diagnosed with health conditions that mean he cannot be ridden. We cannot have more than one horse as Steve and I have serious health conditions. We would never part with Kez to replace him for one to ride. We love Kez way more than riding. We love Kez for who he is not what he can give us. So we gave up riding. I grieved terribly giving up riding. I have ridden all my life, and riding is part of my life. However I have no interest in riding for riding sake. For me riding must be permissive and based on the relationship we have with our horse. To give up on riding was hard, and to cut those dreams off I sold Kez's saddle and all my riding gear. I needed no reminders of our dreams and aspirations.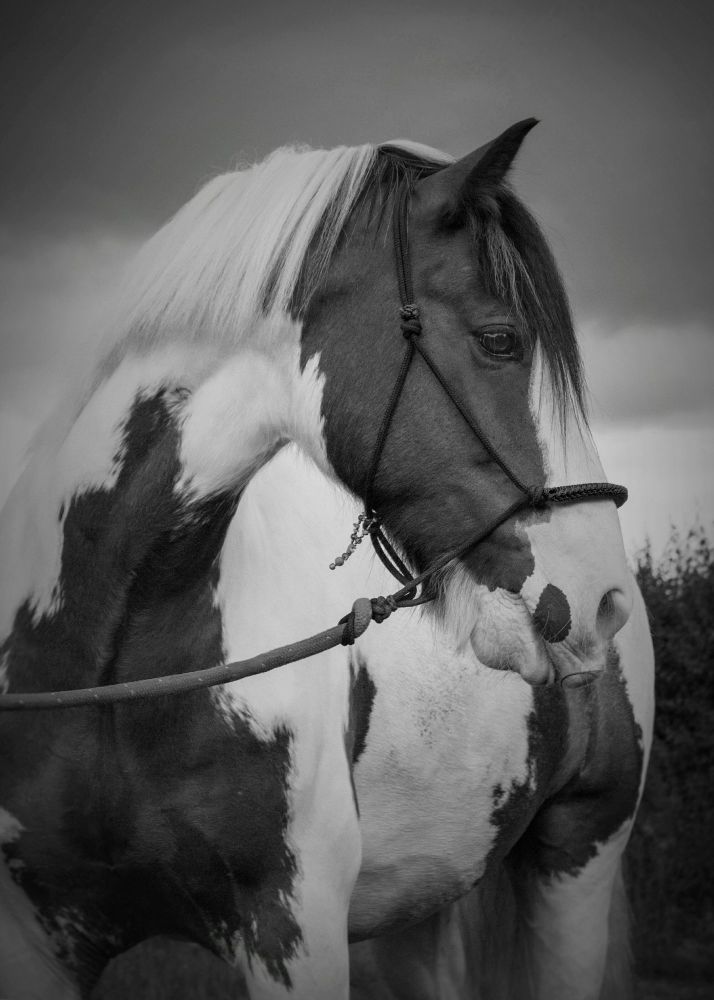 I write this article as the road I have taken has not been easy. My passion and love for riding had been taken from me, riding died. Kez didn't die, he needed Steve and I even more than ever. He needed loving, responsible guardians who would step up no matter what for his physical, emotional and spiritual wellbeing. He needed to be heard, his voice mattered. We ensure Kez has what he needs to be a happy, healthy and well cared for horse with a life that is enriched and fun. Kez is the lucky one, thousands like him suffer. Many don't have loving and responsible guardians. Non ridden equines are the most disadvantaged, most at risk form neglect, abuse and abandonment. Many get passed on with the truth hidden and sold as riding horses. Many get passed from pillar to post, sold time and time again. Some are dumped near death or dead. So Kez was our inspiration to do something for non ridden equines. We started the Non Ridden Equine Facebook group and little did we know that thousands of like-minded people would join. We soon realised that way more than clicking like amongst like-minded people has to be done so we launched the not for profit Non Ridden Equine Association UK. Kez is the ambassador for thousands like him.
However it isn't just the horses that suffer. And this article is about the emotional journey to non-ridden that I have experienced. If it helps just one person on their journey it is worth sharing. I grieved the loss of riding. It is a very natural response to grieve when your life's passion is taken away. Grief affected me on so many levels, emotionally, physically, socially and spiritually. I cried rivers.
The anger I felt at times was more than I could bear. I hate anger, yet anger can be used in a positive way to move forward. Refusing anger is not helpful it is part of the healing process. Under the anger where other feelings of being cheated out of our dreams along with the pain and anguish of seeing our Kez struggling. The anger was so interlinked with the intensity of my passion from what was stolen from me. The anger was for the other equines that cannot be ridden that are dumped and seen as worthless. Non ridden is not worthless.
I nearly drove myself crazy flipping in and out of "the what ifs" and "what if we had done this or that" and the "if only" and the guilt of trusting a friend who profited from our shattered dreams….. I realised nothing would have changed the outcome. As I believe Kez is in my life for a reason. So if I was to give up riding I had to look at for messages and the lessons I must learn. Kez was going to teach me something I needed to learn.
Boy has Kez taught me lessons. Because of Kez we have made friendships with like-minded people from all over the world. He has opened a door and the non ridden equine agenda is now getting out there. Kez is a warrior horse, who has made me pick up the cause for ones like him that have no responsible guardians. Because of him I have stepped up and spoken out and others have joined us.
Kez is a warrior horse because during my cancer treatment he stood wisely over me, protecting me, and offering his wise healing. This horse has pushed me out my comfort zone into the equine world to do things I never could have imagined I could do. I had no idea how to set up a not for profit venture, but because of Kez the not for profit Non Ridden Equine Association UK was created. What he inspired me to start others have picked up the calling, and the message is slowly getting out there.