When something is fun we are highly motivated to engage in the activity. It is the same for our horse. Horsemanship should be fun, rewarding and enjoyable for both horse and human.
Are you and or your horse disinterested, indifferent and bored?
Do you and or your horse find training unenjoyable?
Do you find yourself having to work hard with your horse?
Is your horse lazy or fed up?
Do you want a happy motivated horse?
Do you want to feel motivated and enthused?
Would you like your horse to be more attentive?
How would you feel if your horse found training fun, satisfying, pleasurable and gratifying?
If yes then you should try an approach that taps into a powerful inner force - Self-Motivation. If something is enjoyable, rewarding and fun it has the power to unlock potential. Many of my clients get in touch as they are getting little or no fun out of their horsemanship. I have a track record of turning things around. I give people the tools to ignite self-motivation in themselves and their horses. My ethos and approach tapping into motivation in horsemanship has been showcased in Horsemanship Magazine. You can read for FREE the Motivation series in the horsemanship resources section.
Joy, fun, pleasure is what horsemanship should be for both you and your horse. If it is not it maybe time to ask why.
I canl teach you how to use motivation in horsemanship. My approach can be used with any horse of any age and stage of its' training. It's great for breaking out of old negative behaviour patterns. It will transform your relationship with your horse. Using ethical and compassionate training methods with positive reinforcement you will be able to unlock a powerful inner motivational force from within. Your horse will turn up motivated, tuned in and ready to engage in learning. Your horse will try more for you. Check in with you rather than react. You can teach your horse to time so he has time to think and be calm. It is a great way to get results faster as it is a very positive training method. You don't need to be an experienced and confident horse handler or rider to use this approach. It opens up horsemanship to a new level. Communication becomes clearer. Activities and training become more fun. Your horse will look forward to hanging out with you as it builds a stronger relationship. It eliminates negative or undesirable behaviours. It motivates and encourages your horse which in turn improves performance. Research has shown that horses when trained using positive reinforcement learn faster.
Here are just a few examples of what my clients have to say about using my approach.
"Since rehoming Diego from World Horse Welfare in March 2014 he has always found the farrier visit stressful. Because he got worked up so did I and this made it a nightmare for all of us. He wouldn't pick his feet up. He wouldn't stand still and would bite anyone who was near him. Since finding Vicki she has helped our relationship and has made me much more confident about handling Diego. Also introduced us to clicker training which has made a huge difference. With a combination of me being calmer and more confident, clicker training and a lick to distract him today he stood completely calm and relaxed to have his feet trimmed for the first time! So a happy pony, owner and farrier. I can't thank you enough Vicki and I would highly recommend her." Alison Coxon
"I contacted Vicki as I had totally lost my confidence when it came to riding my horse Bobs. Vicki's kind nature and way of teaching really helped me get to grips with my confidence issues and within just a few lessons I was feeling much happier. She also made our lessons fun for me and for Bobs and I could see a huge difference in my usually slow as a snail boy as he was willing to go forward and was definitely happier in his work!" Serena Vegad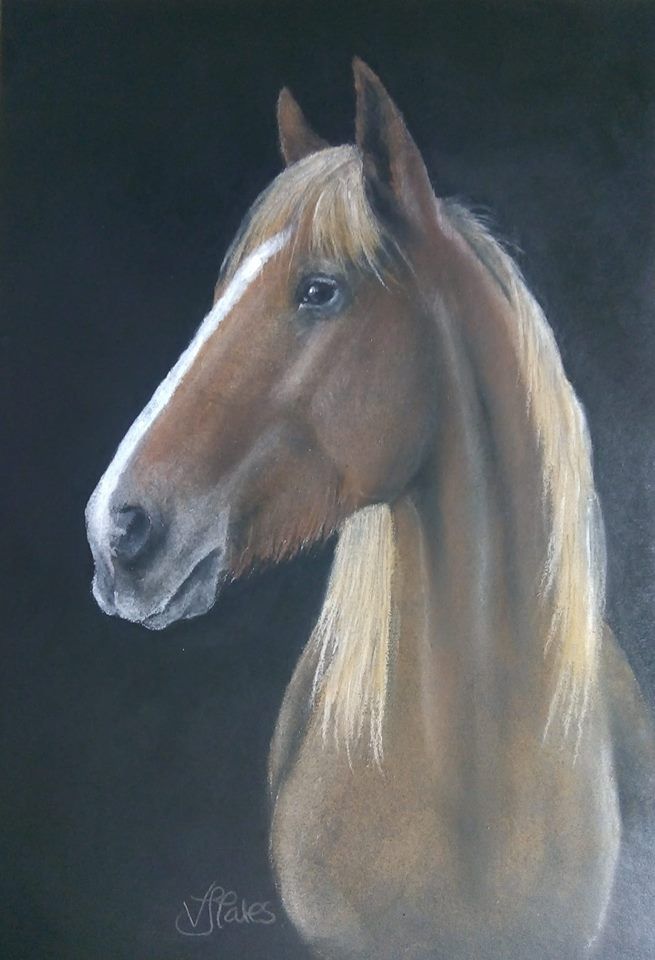 "Vicki has helped me with clicker-training my cob, Troy. Positive reinforcement has had so many benefits for us and we have used it for both groundwork and riding. It has helped Troy to soften in his head and neck which is something I struggled to achieve before, and he has learnt to stop on a voice command alone, making me feel much more confident in difficult situations. I am learning to ride in a way that is gentler and more in tune with my horse, and it feels brilliant. My lessons with Vicki are always enjoyable and Troy is so pleased with himself when he knows he has done what I want him to! Vicki's lessons inspire me, and Troy. We are both very glad she came into our lives. I cannot thank Vicki enough." Sarah Greenway
"Clancy was a nervous and sensitive horse, having had a bad start in life. Despite me having made considerable progress with him over the past 7 years and gaining his trust, he had recently become very reluctant with school work and had started to totally shut down. I knew I had to change things. I had 8 lessons with Vicki and we worked together to build on greater trust and leadership, using lots of positive reinforcement, with intent and energy based on the language of the herd. Clancy became more willing and started to offer self-carriage and become soft in my hands, rather than bracing himself and resisting my aids, as he had done previously. He had even started to volunteer leading my other pony out on hacks, something he had never done before, due to his lack of confidence. Vicki's methods really do work. She is an excellent instructor and is very compassionate with both horse and rider. She has reshaped my thinking and opened up my mind to horsemanship. Thank you Vicki". Jayne Isaac
"My horse JJ and I really enjoy working with Vicki Jayne - she has helped us make huge progress - JJ has gone from a stroppy, very large horse to one who is enjoying life and going out jumping British Novice classes." Clare G Thompson
"My horse Simba and I were stuck in a rut where we were both demotivated with me constantly having to nag him and work really hard to get him moving forward. Additionally we both hated schooling and avoided it like the plague. He was fed up, unwilling and getting little enjoyment out of our hacks. Oh how things have changed! Vicki has revamped my attitude and riding completely resulting in a horse that now strides out, ears forward, takes an interest in everything that's going on - sometimes a little too much! And all with the minimum amount of effort from me, no more tired legs and red face. Even in the school he is willing, anticipating the next instruction from me and genuinely trying with anything new that is put his way, I may even try a dressage test at some point, something I would never even have considered. On hacks his schoolwork really comes through, I think he knows how amazing he looks so likes to show off - that's the only conclusion I can come to because I don't even ask, he just offers. Well I have had the most brilliant lesson today with Vicki Jayne. Cheesy grin. Minimum effort, maximum results and a very happy pony! Genuinely cannot recommend this woman enough.....feel free to share with anyone needing a good instructor! Excellent natural horsemanship instructor - even in howling wind and horizontal rain Simba worked a treat at the weekend, these methods absolutely work. I can't recommend Vicki highly enough, she has patience and understanding in industrial quantities." Estelle Robinson
"Your teaching has transformed our riding and our relationship with Blossom and Hugo." Alex Lockey
If you are interested in giving this a try please get in touch. Call 07930605544.