Poem - Online Showing
Posted on
In the eyes of my humans I am a winner,
I don't need to do anything for my dinner.
I am loved not for what I can give or do,
Unconditionally even when I roll in poo.
Even when I coat the mud on thick,
Or do the limbo under the fence trick.
My humans love me all the same,
Even my wild stick up mane to tame.
They know what I love the best,
Especially new treats to road test.
I may not be able to be ridden,
Plenty of my rosettes are not hidden.
I love to wear the rosettes with pride,
Especially if my humans are by my side.
My humans take photos of life at home,
Even when we go out for a stroll and roam.
Everyday life photos can be entered online,
And give us all chance to celebrate and shine.
My muddy monster talent that class I won,
Plus my best trick when all said and done.
Online showing is fun and for us all,
Give it a go and win a rosette for the wall.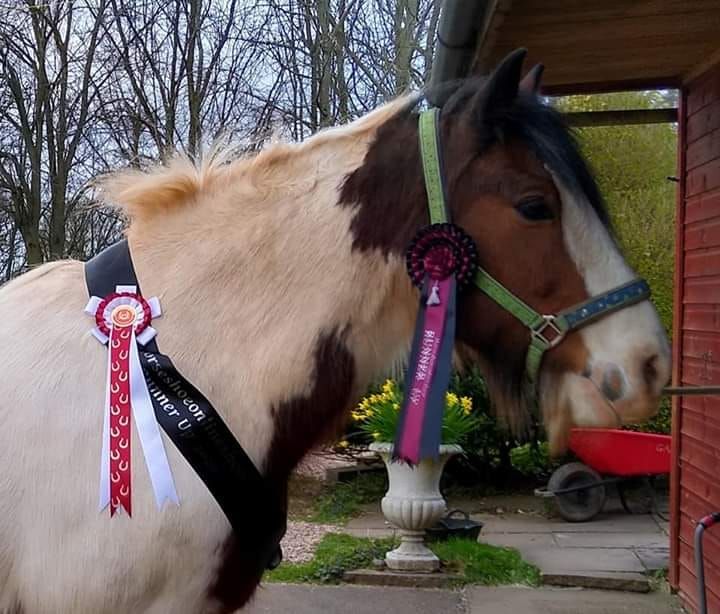 Like
Comment
Share